Mon., Oct. 14, 10:30 AM - 11:15 AM CDT
The Power of Consistency
No word better describes National Retail Properties than CONSISTENT. A consistent focus on single tenant retail properties; consistency of people and culture; consistently increasing the annual dividend for 29 consecutive years; and consistent conservative balance sheet management. With disciplined, consistent execution, National Retail Properties has delivered higher total shareholder return averages than the major market and REIT indices over 5, 10, 15, 20 and 25 year periods.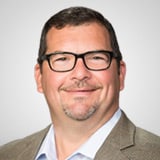 INCOME
Chris Barry
VP, Corporate Communications and Investor Relations
National Retail Properties, Inc.