Raymond Rondeau's Schedule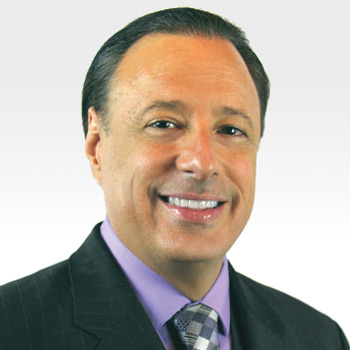 Investment Strategist & Senior Technical Analyst
The American Association of Individual Investors (AAII)
Effective Timing and Execution Approaches for Today's Markets
Wednesday, February 21, 2024, 4:35 pm - 5:20 pm
In this presentation, Ray Rondeau will focus on the often overlooked when and how areas of investing and specifically where investors can gain an advantage in today's market environment. The reasoning and methodology for several simple, practical techniques and strategies for analyzing and transacting on an investment will be covered. This will include locating sound investment entry and exit targets, along with implementing effective positional risk control and money management techniques. Included in this presentation will be Ray's Antithetical Approach and his The 10 Classic Signals That Every Investor Should Know.
Show More
Evidence-Backed Strategies for Today's Markets*
Thursday, February 22, 2024, 1:30 pm - 3:30 pm
Are consistent 85% hit (win) ratios with 3.0 profit factors (win $ / loss $) realistic and attainable overall in varying market conditions? Is there evidence to support the viability of this goal?
In this presentation, AAII investment strategist and senior technical analyst Raymond Rondeau will cover the theory, approaches, and factors that are the foundation of these types of strategies. Each conviction-based strategy contains seven different factors, designed for end-of-day executions, that result in durations ranging from 20 to 85 days. The strategies emphasize the consistency of returns in all market conditions and risks.
Strategies signals can be used directly, or the individual factors and their readily available indicators can be used in conjunction with each investor's own current trading or investment approach to improve overall returns.
Specific areas covered include:
• The Important Factors to Incorporate into Trading and Investing Strategies
•Five Methods to Improve ANY Trade System Performance
•The Advantage of Using Conviction in Today's Markets
• Optimized Balance Convictions—Stealth Trend Divergence Signals
•Kinetic Convictions—HFT and Dark Pool Compensations
•Beating the Markets with Half the Risk
Because AAII is a nonprofit organization that focuses on evidence-based research and has been assisting individual investors for over 40 years, each attendee will receive detailed back-testing reports on each of these strategies. These comprehensive reports show the historical performance of these systems over the past ten years on every stock in the S&P 500 index. Included in the reports are returns, durations, efficiencies, drawdowns, equity curves, and the details of every single trade.
Show More
Register Now to meet me and other top money experts
IN PERSON

in Las Vegas, Nevada!

Top 5 Benefits of Attending The MoneyShow
Talk to Top Money Experts Up Close and in Person
Discover New Investment Opportunities
Get Live Market Analysis, Research Reports, & Hands-on Demos
Network with Other Savvy Investors
Win Daily Cash Prizes, Shares of Stock, & Swag
Raymond Rondeau's Profile
Raymond A. Rondeau is an investment strategist and senior technical analyst at AAII. He is the producer of AAII's Essential Investing Video Course and is the creator and developer of AAII's Essential Investing tools. In addition, he is the author of AAII's Computerized Investing "Classic Technical Indicators" series. Rondeau serves the primary role of presenting on these tools and strategies at various academic, retail and professional events. Mr. Rondeau graduated from Worcester Industrial Technical Institute and Central New England College with a focus on engineering, statistics and mathematics. Over the past 20+ years he has written extensively on technical analysis and various investment strategies and has been featured in numerous publications. Rondeau has developed several investment tools that have been incorporated in trading and investment platforms including TradeStation and MetaStock. Mr. Rondeau is a member of the National Association of Active Investment Managers (NAAIM) and the Charted Market Technicians Association.