Sun., Aug. 16, 3:05 PM - 3:20 PM
Something for Everybody: REIT.com
An overview of the website REIT.com, run by the National Association of Real Estate Investment Trusts. Whether you are new to REIT investing or a seasoned owner of REIT stocks, REIT.com is a great resource. The site provides a wide array of information on every type of REIT as well as direct links to every one of the almost 200 publicly traded REITs in the U.S.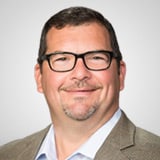 REITs
Chris Barry
VP, Corporate Communications and Investor Relations
National Retail Properties, Inc.