February 8, 2018
The Road Ahead
February 8, 2018, 3:05 pm - 3:20 pm
Keith Lerner, CFA, CMT, is the chief market strategist for SunTrust Private Wealth Management. His team is responsible for establishing SunTrust's investment outlook, as well as the development of asset allocation strategies that drive the management of approximately $40 billion of private and institutional client relationships. In this keynote address, he will share what economic, fundamental, and technical trends are telling us about where we are in the cycle and how investors should be positioned.
Presenter: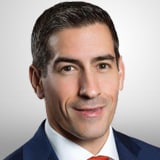 February 9, 2018
The Future of ETF Investing: Busting ETF Myths
February 9, 2018, 8:30 am - 8:50 am
In the past decade or so, ETFs have been transformed from obscure institutional trading vehicles to extraordinarily popular investment tools. ETFs have empowered investors as never before, enabling them to build highly effective portfolios. In this session, one of the world's foremost ETF experts will share what's true and what's not about ETF investing, so you can learn how to make them work for your portfolio.
Presenter: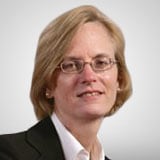 Learn to Profit from Investor-Sentiment Analysis and Avoid Its Pitfalls
February 9, 2018, 10:20 am - 11:00 am
Successful online finance brands such as Stocktwits, Estimize, iSentium, and others have built entire businesses around harnessing the predictive power of the masses to anticipate market trends. In doing so, they had to avoid the many dangers that surround a poorly created index to create something truly valuable. Will investor-sentiment analysis ever become a widely used factor? How has social media changed the available data and has it resulted in more accurate signals or just a lot more noise? Investopedia CEO David Siegel and panelists will explore these questions to help you profit from investor sentiment and avoid its pitfalls.