Thurs., Feb. 6, 1:45 PM - 2:00 PM
2020 Market Outlook - Where to Next?
In 2019, we saw the carousel of concerns transition to the carousel of catalysts. Learn where Keith sees portfolio opportunities and risk as he reviews the key economic, fundamental, and technical trends that are set to drive markets in 2020.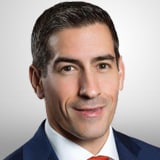 MARKETS