REITs & Real Estate Investing Event
In the US there are 225 publicly traded Real Estate Investment Trusts (or REITs), with a market capitalization of more than $1 trillion and a broad assortment of property types. So, how does an individual investor navigate the vast REIT universe and select a basket of time-tested REITs to add a steady, dependable income stream to their portfolios?
Hosted by Brad Thomas, editor of the Forbes Real Estate Investor, and a 29-year real estate investing veteran, this special track will help you separate the wheat from the chaff. Featuring some of the top-performing REITs in the industry, he will delve deep into why real estate should be a core asset class in your portfolio.

In this five-hour immersion track, you will:
Acquire a solid overview of why real estate and REITs should be part of every investor's portfolio-and especially part of a retirement portfolio
Get an in-depth look at the various REIT sub-sectors-from data centers, healthcare, and lodging to retail, self-storage, and timberlands-and how investors can profit from those that are outperforming within the space
Discover which real estate sectors to consider in a period of rising interest rates
Identify REITs that have raised their dividends consistently, thus representing a commitment to shareholders by management that the income is dependable
Learn how to correctly evaluate a REIT before investing in one
If you seek total returns, safety, and diversification, now is the time to investigate incorporating REITs and real estate into your overall portfolio.
Speakers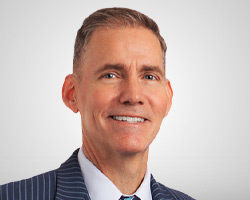 ALTERNATIVE INVESTMENTS