Aug. 25, 2:15 PM - 5:15 PM PDT
High-Odds Seasonal Trading Strategies*
The good news about seasonal trading is that it's 100% objective and never subject to interpretation! The best news about seasonal trading is that every seasonal trade is backed by solid rules and huge statistical validation.
50-year market veteran Jake Bernstein began his trading career in 1967. Since then, he has written over 45 trading books, spoken at leading investment conferences the world over, and been a guest on major business shows such as CNBC and Wall $treet Week. His trading tools and market research are widely followed by top traders, brokerage firms, banks, hedge funds, and independent traders.
This Master Class will also show you how to trade seasonal spreads and futures with a focus on minimum risk with high-odds potential. Jake is a pioneer in seasonal trading, having developed many of the seasonal research tools currently used by traders all over the world to generate consistent performance using well-established seasonals that are specific to entry and exit dates, as well as profit projections.
If you find and trade seasonals, based on the method and rules you will learn from seasonal trading pioneer, Jake Bernstein, you will always know:
How to find the best seasonal trades in forex, stocks, and futures
Exactly when to buy and sell
Exact risk and stop loss
Odds of success for every trade
How to maximize profits
Entire history of each trade
How to plan and execute seasonal trades
Precision timing and current trades with results
Don't miss this rare opportunity to learn directly from the seasonal-trading master himself! Space is limited.
*$109 per person if purchased by August 2; $139 per person if purchased after August 2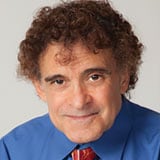 STRATEGIES
Jake Bernstein
Publisher
The Jake Bernstein Online Weekly Capital Markets Report and Analysis