Get Expert Guidance & Actionable Recommendations for Investing in Challenging Markets—in a Safe Environment
The epic stock market sell-off in March has eclipsed the crashes of 1929, 1987, and 2008, while simultaneously ending the longest bull market in history.
The dramatic whipsaws we've been seeing in the markets since then highlight how quickly conditions can change, and that's why it's so important to gain as much knowledge as possible from experts who have proven themselves over numerous market cycles. Fortunately, The MoneyShow has put together an impressive roster of experts who have successfully navigated turbulent times before, and they can help you prepare for the challenges ahead.
We're bringing together the best minds in the financial industry to deliver a program that is unparalleled in allowing you to meet face to face with the acclaimed money experts you've seen on television and read about in top financial publications, websites, and more. Our goal is to empower you with the in-depth education and specific, expert advice required to manage your wealth safely, confidently, and profitably, so you can stay ahead of the curve for the rest of 2020—and beyond!
Attend and Discover the Biggest Catalysts That Will
Affect Your Money in the Months Ahead…
Meet and hear from some of the country's top money experts who will share their knowledge and expertise with you. Our mission is to arm you with the information and tools you need to help make you a more successful investor. Discover:
Macro-Economic Perspectives & Insights
New Mega-Trends and Learn How You Can Profit from Them
Post-Election Winners & Losers
Outstanding Growth and Diversification Opportunities
Stocks to Buy Now for Post-Pandemic Profits
The Fed, Financial Markets, and the Economy
Solid Income Strategies for Safety
Alternative Asset Classes to Diversify Your Portfolio
Real-Estate Investing Post-Covid-19
High-Probability Trading Strategies for Income Generation
Tactics for Income, Safety, and Risk Management
Outperforming Sectors & Stocks
How to Protect Your Portfolio and Profit from Special Situations
Featured Speakers Included with Your Paid Pass
For as little as $49 per day, your paid pass to attend The MoneyShow Sarasota gives you access to some of the best money managers, renowned economists, and professional traders. This is your chance to attend expert-led sessions to learn new investing and trading strategies, hear cutting-edge ideas, and ask the questions necessary to make money in the markets!
FEATURED PANEL DISCUSSIONS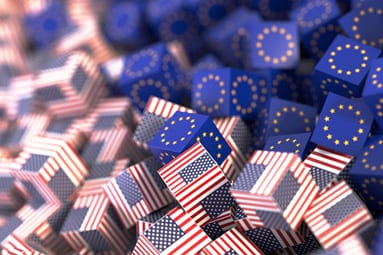 Election 2020: Politics, Policies, and Your Portfolio
Who needs the Super Bowl when we have a presidential election coming up? Our distinguished panel will dissect the political and economic climate and offer a unique perspective on the long- and short-term implications of the Presidential election resu...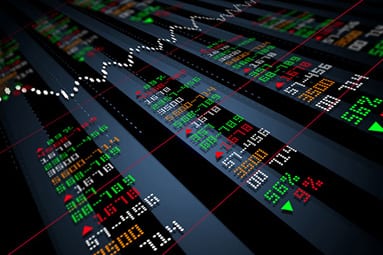 Stocks to Buy to Profit in a Post-Pandemic World
As the stock market stages a recovery after the longest bull market in history ended in March, you have to be really selective about deploying your cash. The current market environment is particularly well suited for talented stock pickers-especially...
Download the Preliminary Agenda
The 2020 Preliminary Agenda Included:
Summary of Events
Keynote Speakers & Special Events
Featured Workshop & Master Classes
Travel and Hotel Information
Thank You to Our Sponsors
CHOOSE YOUR PAID PASS & CUSTOMIZE YOUR EXPERIENCE
Attendance is not free due to Covid-19. Please select one of the (3) three pass options below to attend. Each pass is customized to provide a unique onsite experience. Whether you're a first-time attendee looking to get a sampling of The MoneyShow or an experienced investor or trader seeking in-depth education, we have a pass for you!
Standard Event Pass | $149 Early-Bird,
$199 after August 20
The Standard Pass is a great option for first-time attendees who are looking to get a taste of the actionable investing and trading advice offered at MoneyShow. With the affordable Standard Pass, you will have access to educational keynotes, breakout sessions, and sponsored presentations. You will also enjoy one complimentary cocktail during our Welcome Reception & Happy Hour, plus access to the conference app.
Register
Premium Event Pass | $495 Early-Bird,
$595 after August 20
Looking for a VIP experience at one specific event? We've got you covered. The Premium Event Pass is a perfect way to experience everything MoneyShow has to offer, with tons of perks focused exclusively at one event. You will enjoy access to (3) premium MoneyMasters Classes to take your investing or trading education to the next level, plus educational keynotes, breakout sessions, sponsored presentations, and an invitation to our Industry Networking Reception.
Register
VIP Annual Membership | $1,195 Early-Bird,
$1,295 after August 20
The VIP Annual Membership Pass provides complete access for one year to every single MoneyShow and TradersEXPO special events. This pass is ideal for individuals who attend multiple MoneyShow events and would like access to VIP amenities, unparalleled networking receptions, and unlimited admission to all premium MoneyMasters Classes all year long. If you're seeking a pass with the best bang for your buck, this pass is packed with value and benefits.
With your VIP Membership, you will also receive video recordings of keynotes and MoneyMasters Classess after the show. So, even if you can't attend all face-to-face conferences each year, we will automatically send you our best content from each event. If you want to learn from the industry's best and brightest minds, access to all premium sessions, unlimited open bar and hors d'oeuvres, and exclusive invitations to speaker networking receptions, the VIP Membership is the right choice for you.
Register
Stay in the Loop
Enter your e-mail below to stay up to date on MoneyShow & TradersEXPO events.
By clicking subscribe, I agree to the Privacy Policy and Terms of Use.
We've limited attendance at The MoneyShow Sarasota in order to allow you to stay at a safe social distance from your peers. However, your paid attendance now packs much more value into your conference experience with classroom seating, coffee, and more!
Register Now