The All-Stars of Options Trading
Saturday, September 17 - 11:15 am - 5:15 pm
Join the Montreal Exchange at the options-focused stream of The MoneyShow to learn how and why to use options strategies to generate additional income in this inflationary environment and how to avoid the most common pitfalls when growing your trading account. Hear from an exciting lineup of industry-leading experts to guide you through your options journey.
You will learn how to maximize your probability of success by learning the fundamentals of options trading, grow your trading account by generating weekly income, avoid beginner mistakes and get set up for success, gain an edge by identifying market swings before they happen, and take advantage of market liquidity with options.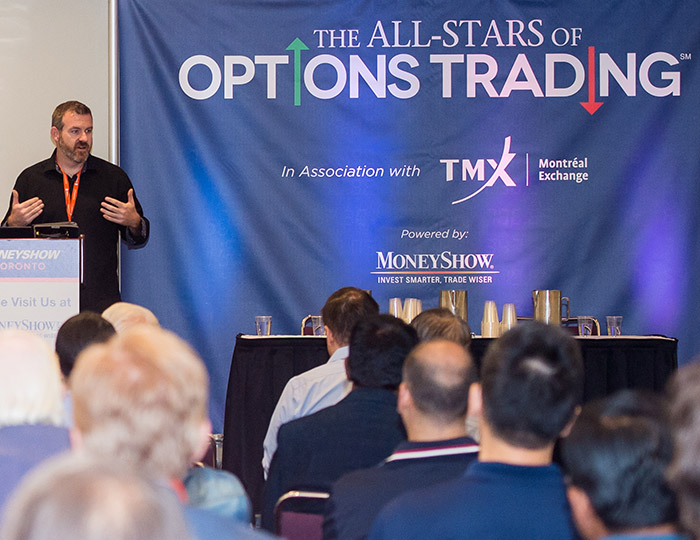 No Presentations have been found. Please check back at a later date for an updated schedule.