Workshop Details
Recorded on: Sep. 21, 11:10 AM - 11:30 AM EDT
The Emerald Difference
Emerald Health Therapeutics is a Health Canada Licensed Producer of cannabis for medical and recreational use with decades of experience in pharmaceutical innovation. Hear from VP of Communications and Stakeholder Relations, Allan Rewak, on how Emerald is uniquely positioning itself in the global cannabis space by delivering competitive differentiation in the sourcing & cultivation of raw cannabis and hemp, large-scale extraction and processing capacity, scientific research to develop novel products, and top-tier marketing to establish brand awareness.
On Demand
This webcast is now released.
Watch Now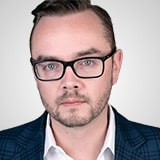 CANNABIS INVESTMENTS
Allan Rewak
VP, Communications and Stakeholder Relations
Emerald Health Therapeutics, Inc.