Recorded on: Sep. 9, 10:45 AM - 11:30 AM
How to Profit from Fear and Greed
You can profit from fear and greed. Contrarian indicators, also known as sentiment indicators, attempt to identify when investors have become too confident about the direction of the market. Because the crowd is usually wrong at market extremes, we can profit by irrational levels of fear or greed. At this talk, Keith Richards will provide you with tools that can help you identify opportunities created by the emotions of the crowd. Armed with these tools, you will learn to follow Sir John Templeton's advice of Buying when others are despondently selling, and selling when they are greedily buying. Keith Richards has studies contrarian investment tools for over two decades, and has written a CMT research paper on utilizing contrarian indicators in combination with traditional technical analysis tools.
On Demand
This webcast is now released.
Watch Now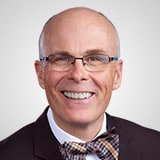 STRATEGIES
Keith Richards
Portfolio Manager
ValueTrend Wealth Management and Worldsource Securities Inc.