July 22, 2018
What Are Bollinger Bands?
July 22, 2018, 3:30 pm - 4:00 pm
Join John Bollinger for this in-depth session, designed to bring you the latest intelligence available so you can identify and profit from the opportunities in today's markets. The knowledge you gain by attending this session can help you make better investing or trading decisions tomorrow.
Presenter: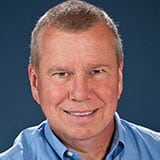 If You're Not in a Hurry, You're Probably Too Late!
July 22, 2018, 4:00 pm - 4:30 pm
Get an exciting and rapid-fire review of the major tech trends that will radically shake up the ways you think about disruptive innovation and new product-and-service development. Howard Tullman will provide concrete constantly updated examples, details on required system and process changes, and actionable take-aways.
Presenter: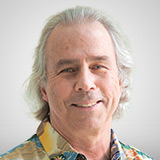 Off the Record with an Industry Leader
July 22, 2018, 4:30 pm - 5:30 pm
Hear words of wisdom and inspiration from one of the trading industry's icons. Tom Sosnoff will share thoughts on why 2018 will be the most opportunistic year of the decade. This one is a definite must-see!
Presenter: