Event Overview
Thursday, November 7 | 9:00 AM - 1:30 PM
The opportunities now available to individual traders in the option arena are astounding, having exploded in volume and complexity in recent years, offering option traders the ability to trade, hedge, or speculate in just about any stock, ETF, or commodity. So, we invite beginner, intermediate, and advanced options traders, to attend The All-Stars of Options Trading event at TradersEXPO Las Vegas.
Attend free and get a rare opportunity to get up close and personal with the country's top professional options traders LIVE for an unbeatable combination of in-depth education and networking.
Speakers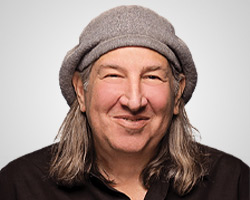 MARKETS
What You'll Learn
Our all-star line-up will tackle various option tactics to help you make more money and better manage your portfolio risk. They will share their time-tested option trading strategies to help you get the edge you need to succeed in any market environment.
Learn to generate cash flow with high-probability strategies.
Find out which strategies work best in which market conditions, based on price, time decay, and volatility.
Upgrade your risk and portfolio management skills to create and keep more of your profits.
Gain countless insights from professional options traders who know the ins and outs of various strategies.