Fri., Nov. 8, 8:30 AM - 12:30 PM PDT
The Seven Critical Skills for Trading Success in Stocks, Futures, & Forex*
50-year market veteran Jake Bernstein began his trading career in 1967. Since then, he has written over 45 trading books, spoken at leading investment conferences all over the world, and has been a guest on major business shows such as CNBC and Wall $treet Week. His trading tools and market research are widely followed by top traders, brokerage firms, banks, hedge funds, and independent traders. His work is 100%-rule based and objective. Always a top-rated presenter at MoneyShow conferences, Jake's clear rules and ever-powerful teaching style are greatly valued by attendees. Don't miss this rare opportunity to see and learn from Jake in person. Here are the significant topics he will present in detail and with crystal-clear examples.
His five absolute BEST timing tools
How to SPOT high-odds trading opportunities
Profit-maximizing strategies
Getting out of the "danger zone"
Trader psychology and the trading model
How CYCLES project major tops and bottoms
His best leading indicator
Spend four extremely valuable hours with Jake and change your destiny! Learn solid ruled-based tools from a real trader who is also an outstanding teacher. Most of Jake's events fill up quickly, so don't wait-sign up now! Space is strictly limited.
*SAVE $50-$299 per person if purchased by October 17, $349 per person if purchased after October 17. Includes refreshments.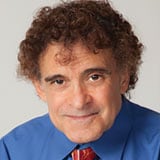 STRATEGIES
Jake Bernstein
Publisher
The Jake Bernstein Online Weekly Capital Markets Report and Analysis