If you're looking for additional market know-how, these sessions brought to you by sponsors and media partners will keep you up to speed on the very latest cutting-edge investing and trading tools and strategies for successfully navigating today's markets.
Sponsored By:

Don't Gamble with Your Investments - Learn to Be the House, NOT the Gambler!
February 25, 2018, 9:00 am - 1:00 pm
Focus: STRATEGIES
You've certainly heard that 80% of all stock options expire worthless. It may have even scared you away from trading them. But did you know that it's just as easy to sell stock options as it is to buy them and you are able to turn that advantage completely in your favor? Over the past 2 years, we've demonstrated this technique, live, at SeekingAlpha.com and returned published annual gains of over 100% per year - the top-performing portfolio at Seeking Alpha.
Phil Davis is the founder and publisher of www.PhilStockWorld.com and is the managing partner at the hedge fund, Capital Ideas. He has been teaching traders how to enhance their returns and increase their consistency since 2006, and he is considered one of the most influential stock analysts on Twitter, with over 2 million followers.
This 4-hour Class will give you the building blocks Phil uses to construct his top performing portfolios.
Phil will teach you:
How to buy almost any stock for a 15 - 20% discount
7 steps to consistently generate 20-30% annual returns
How to turn almost any stock into a "dividend" paying stock using options
Our top retirement strategy - How to Get Rich Slowly
How to hedge your portfolio
Basic options strategies
Managing risk
Valuation Basics
Selecting stocks that will generate increasing income over time using low-touch strategies

Attend This FREE Event and Receive Up-to $500 off a PSW Membership!
Presenter: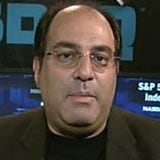 Sponsored By:

Off the Record with Industry Leader Tom Sosnoff
February 25, 2018, 3:30 pm - 5:00 pm
Focus: STRATEGIES
Hear words of wisdom and inspiration from one of the trading industry's icons. Tom Sosnoff will share thoughts on why 2018 will be the most opportunistic year of the decade. This one is a definite must-see!
Presenter: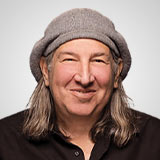 Sponsored By:

2018, the Year Ahead - Let the Games Begin!
February 26, 2018, 6:45 pm - 8:15 pm
Focus: OPTIONS
Market volatility meets smart opportunities. Join TD Ameritrade's Scott Connor and Ben Watson as they take you through stock, option, and futures strategies designed for a volatile environment. With the right tools, information and potential opportunity, your portfolio may just weather the storm. Above all, keep calm and trade on!
Panel Presenters: