Mar. 7, 2:00 PM - 5:00 PM EST
Fact-Backed, Rule-Based Trading: The Key to Consistent Success in Any Market*
To achieve consistent success in any market, and any timeframe you must use fact-backed, rules-based trading tools. Your teacher for this Master Class, Jake Bernstein, made his first trade in 1967. It took him 15 years to learn the very powerful tools he will teach you in three hours at this quintessential, must-attend Master Class. After 52 years in the markets Jake knows exactly why traders fail and how traders win. If you attend any Master Class make it this one and come away with new insights, new knowledge, and new clarity. Here is a partial list of what you will learn:
The Essential Trading Model
The 14 Things You Must Absolutely Know Before You Make Any Trade
How to Spot Winning Trading Strategies Quickly and Correctly
Two of Jake's Highest-Odds Strategies
The Truth About Discipline and How to Get it
How to Trade Smart the Easy Way
and much more…
All attendees will get a free copy of Jake's Bernstein's newest e-book, My Life in the Markets: The 27 top lessons in 52 years.
$299 per person if purchased by February 13; $349 per person if purchased after February 13. Includes refreshments.
Please call for more information or to purchase tickets at 800-970-4355.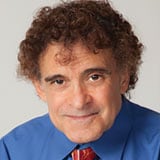 STRATEGIES
Jake Bernstein
Publisher
The Jake Bernstein Online Weekly Capital Markets Report and Analysis